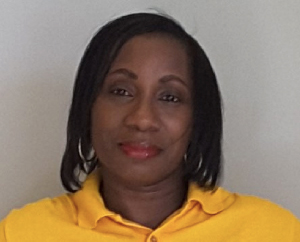 Ms Patricia Welsh is a results driven professional economist with over 20 years of experience working at the Eastern Caribbean Central Bank (ECCB). She aspires to improve the economic circumstances of the member countries of the Eastern Caribbean Currency Union (ECCU) through the use of knowledge and experience gained in applied macroeconomics, macro-fiscal analysis, policy formulation and research methodology.
She is currently the Acting Director of the Research Department. Prior to joining the Bank in August 1996, she worked at the Planning Unit – Ministry of Finance and Development as an Economist for the Government of St. Kitts and Nevis. Ms Welsh is also a Board Member of the St. Kitts Cooperative Credit Union and the 2 nd Vice President of the St. Kitts Business and Professional Women Club. As an Economist and Senior Central Banker, Ms Welsh has written a number of policy briefs and research papers on various topics.
Some of her work include:
The Optimal Level of Reserves for the ECCU by Patricia Welsh and Kareem Martin, 2018
An Analysis of Labour Markets in the ECCU, A Policy Perspective, 2015 2
Interest Rate Policy in the ECCU: The Regulated Savings Rate by Grenade, K and P. Welsh-Haynes, 2005
Towards the Determination of the Term Structure of Interest Rates in the ECCU, 2005
Privatization: Its Implications for the Eastern Caribbean Countries". Caribbean Centre for Monetary Studies, November, 2003.
Telecommunications Reform in the OECS" Journal of Eastern Caribbean Studies: Vol. 25, No.3 Samuel, W and P. Welsh-Haynes, Sept. 2000,
Economic Implications With or Without Sugar in the 21st Century, 1998
Ms Welsh holds a Master of Science in Financial Economics from Brunel University, Middlesex, England; a Bachelor of Arts in Social Sciences with a concentration in Economics and an Associate Degree in Data Processing from the University of the Virgin Islands where she graduated with honours. She is also a Certified Director having successfully completed the CGTI Chartered Director Program in May 2017.
Ms Welsh is an ardent Methodist. She is also the leader for Class 1 at her church and is very active as Chairperson of the church group "Vision and Voices", which is an organisation of the Wesley Methodist Church whose purpose is to promote the mission of the Church through Christ Centered Parenting; Mentoring; Caring for the Elderly and other programmes.