Head of the Research and Economic Programming Division at the Bank of Jamaica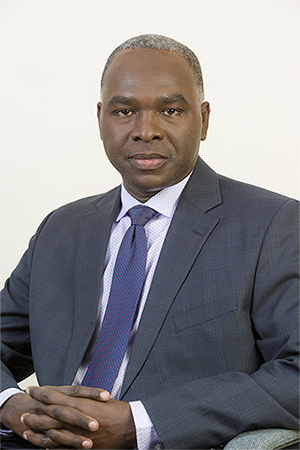 Mr. Robert Stennett is the Head of the Research and Economic Programming Division (REPD) at the Bank of Jamaica. Prior to assuming this position in 2016, he was the Senior Financial Analyst in the Governor's Office, charged with supporting the Governor in his duties relating to the formulation and implementation of monetary policy. Prior to these senior appointments, Mr. Stennett worked in various management capacities in REPD for more than 15 years.
Before joining the Central Bank, Mr. Stennett taught Economics and Statistics at the University of Technology for three years. He maintains a love and active interest in this vocation.
Mr. Stennett earned a bachelor's degree (1989) and a master's degree in Economics (1995) from the University of the West Indies. He also holds a postgraduate diploma in Information Technology (2007) from the Mona Institute of Applied Sciences. Mr. Stennett was selected as Jamaica's Hubert Humphrey Fellow in 2009, where he studied finance at the School of Management at Boston University.
Mr. Stennett has had training in advanced econometrics (Swiss National Bank), financial programming (IMF) and Macroeconomic Modelling (Bank of Canada). He has co-authored a book on the first 40 years of Bank of Jamaica, participated as a member of Jamaica's Trade Delegation Team at the WTO and served as Alternate Governor on the Board of the Centre for Latin American Monetary Studies (CEMLA). As part of his programme of activities under the HH fellowship, Mr. Stennett was professionally attached to State Street Global Bank in Boston and at the International Monetary Fund.
He is married and the father of three children.